WWI Artifacts and Memories: Forty and Eight
---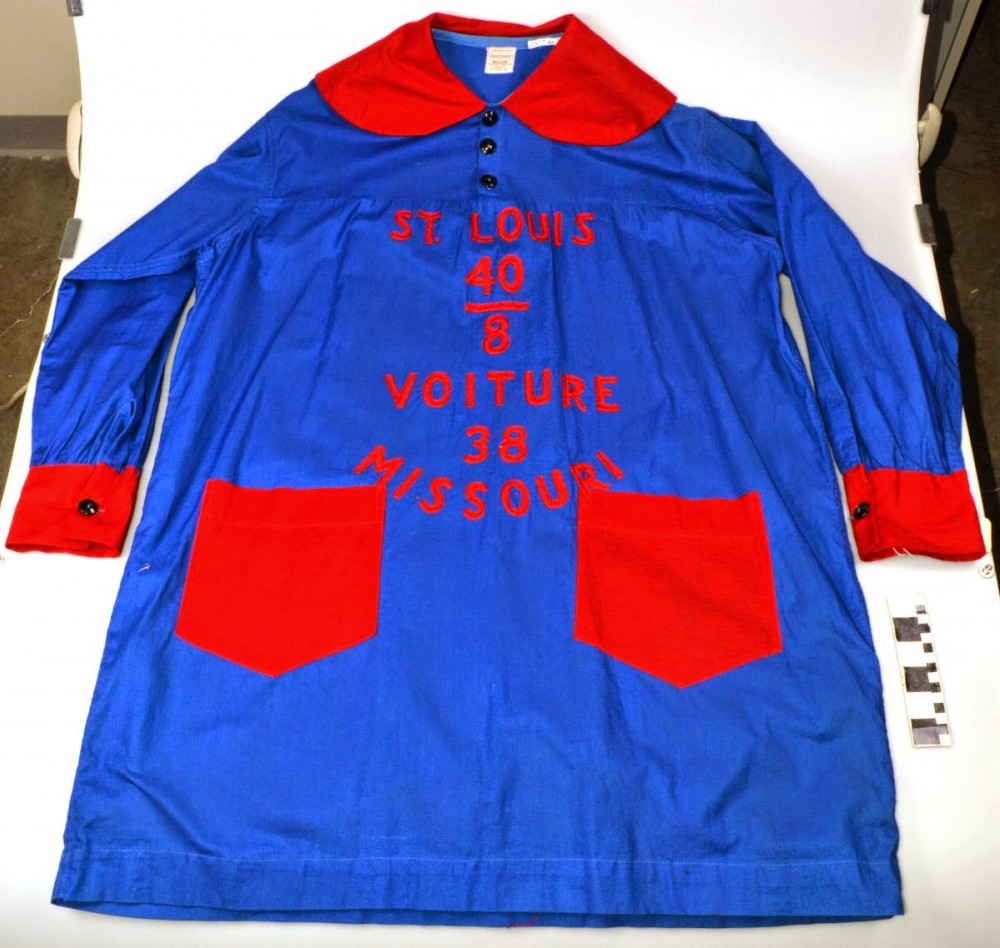 Samuel Frank's Forty and Eight shirt.
Missouri History Museum.
At the end of World War I in November 1918, U.S. military men and women began their return home. The shared experiences and bonds formed in military service gave rise to veterans' organizations on a local and national scale. The Forty and Eight, was founded in 1920 by returning World War I veterans as an honor society for members of the American Legion. Click here to read a blog about the Forty and Eight written by Patrick Allie, WWI Exhibit Curator, Missouri History Museum.