World War I Artifacts and Memories: Sinking of the Lusitantia
---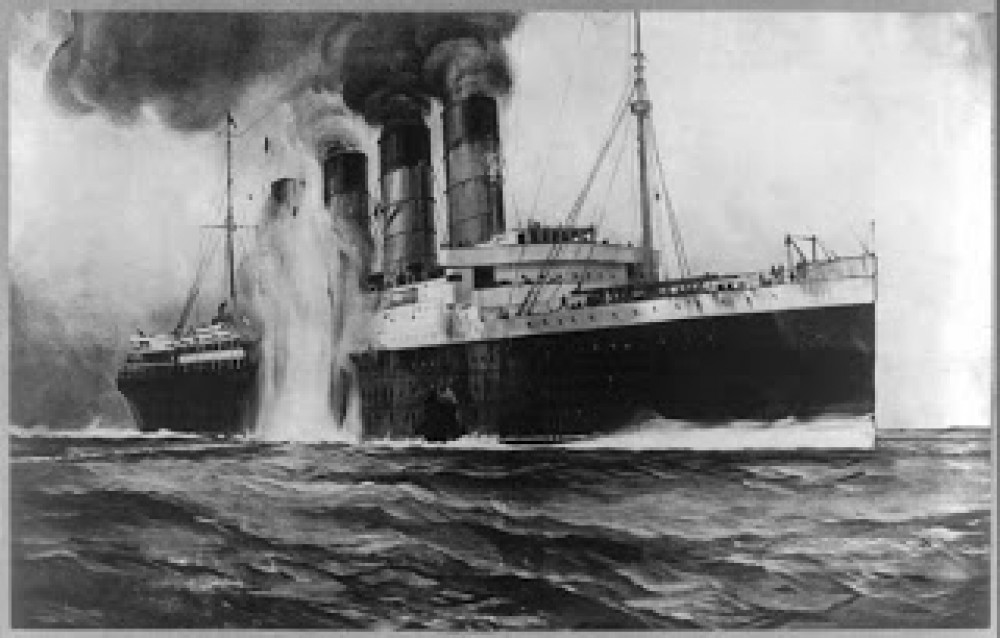 The Lusitania being torpedoed on May 7, 1915.
Library of Congress.
May 7, 2015, marks 100 years since the sinking of the RMS Lusitania by German submarine U-20. A British passenger ship on its way from New York to Liverpool, England, the Lusitania was running a risk traveling through waters that were at the time declared a war zone by Germany.  Click here to read Patrick Allie's blog written in honor of the 100th Anniversary of the sinking of the Lusitania. Patrick is the WWI Exhibit Curator at the Missouri History Museum.